As a company operating in the industrial chemical surface treatment market, we must work with awareness every day, in order to limit our environmental impact as much as possible.
Specifically, we are implementing several strategies and collaborations, including one with Saldoplast, to equip ourselves with a customised confinement system on the chemical nickel plant.
Specifically, the treatment tanks of the chemical nickel plating line have been closed laterally with panels, while the tanks are constantly covered by a special accordion-shaped technical fabric that follows the movements of the wagon, constantly masking the positions not involved in handling, while the wagon remains constantly closed by a structure of panels that guarantees the isolation of the position in use.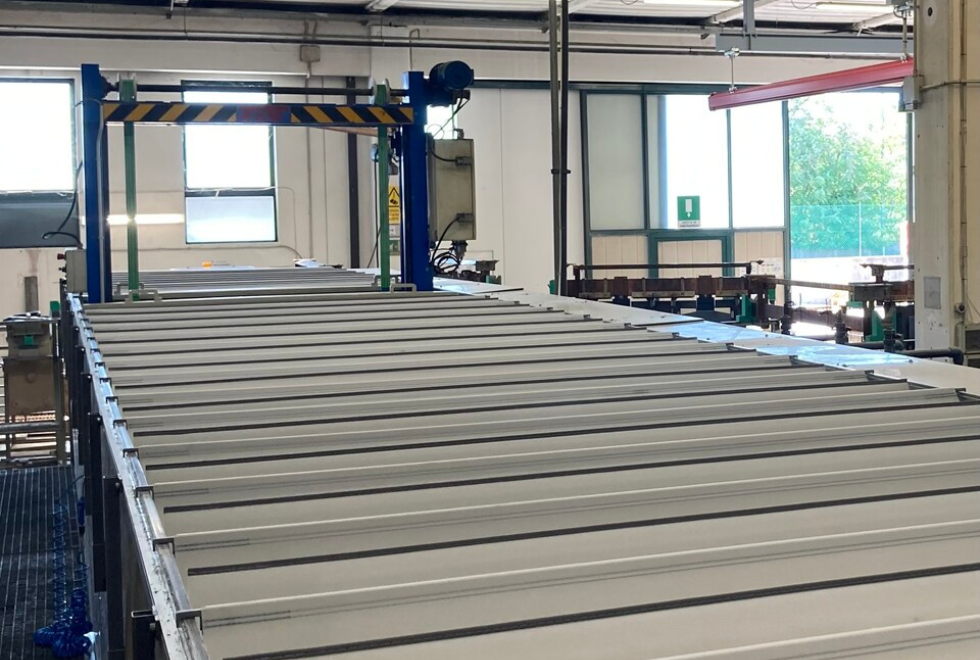 ..
Are you curious? Discover our surface coatings:
Do you need a consultation? CONTACT US!
We are ready for new challenges. Tell us your needs and together we will find the right solution for you.
Credits photos: internal processing in AlfaTech